Therapists
Laurie Matamoros, CMT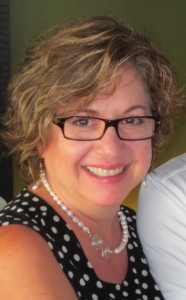 I am a member of the Associated Bodywork and Massage Professionals (ABMP), certified in the State of Delaware.  I graduated from Deep Muscle Therapy School in 2005 and continued study through the Harris School in 2006.  I specialize in Neuromuscular massage, , Reflexology, Myofascial Release, Integrative Muscular Movement Technique and incorporate the use of essential oils.  I have found that listening to your words and the story your body tells me determines how I can attend to you on a uniquely personal level.
My older sisters used to entice me into giving them backrubs by offering various "rewards."  Later, I instinctively massaged my babies through their childhood, their very presence reward enough.   While working at A. I. duPont Children's Hospital my experiences confirmed what I already knew–the monitors connected to my patients revealed a measurable physical response as I held my patient's feet or stroked their hair.  I was fascinated.  And through a series of extraordinary events I now own and operate this place of healing that has become so much more than I ever dreamed possible.
Aside from pouring myself into my business, Body • Mind • Spirit, I am a wife and mother to four very special people.  I also nurture and love one dog, one chinchilla and one goldfish.  I am a Stephen Minister, am self taught in the use  of homeopathic healing and grow my own herbs, vegetables and flowers.  Cooking and baking are a passion and I can often be found in the kitchen trying out new recipes on family and friends.  I have fun taking walks in nature,  cheering my kids on in whatever sport they are currently perfecting, traveling and spending time doing just about anything with the people I love.   Besides being an aspiring writer, I play the piano and paint.  I'm usually drawn to read everything I can get my hands on to expand my body of knowledge.  I've recently joined a book club consisting of a very lively group of beautiful, intelligent new friends which forces me to take time doing some of my favorite things–reading for pleasure (not information) and nurturing friendships.  I enjoy volunteering through my church and am very excited to be involved in the start-up of a new coffee-house ministry.  Life is constantly changing and I can't wait to see where it leads me and this healing place I call Body • Mind • Spirit.
Melissa Moulder-Kast, CMT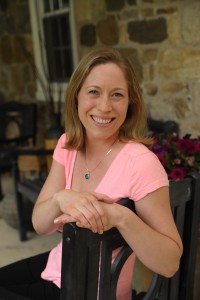 Originally from Wilmington, Delaware and most recently settling into her new home in Townsend, Delaware, Melissa brings thirteen years experience as a Massage Technician and nine years as an Esthetician. She has trained in various modalities including; Swedish, Deep Tissue, La Stone Therapy, Pregnancy Massage, Hot Stone Massage, Integrative Muscular Movement, Myofascial Release and many different types of body wraps. With her love for the work, Melissa creates and personalizes each session to meet the needs of her clients. With being a new mom she looks forward to furthering her training in the area of infant massage and Doula certification.